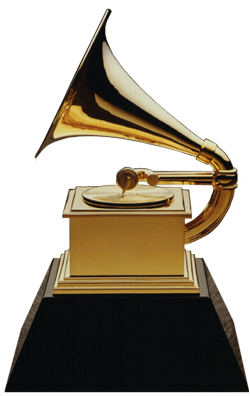 I just found out that three of the albums I worked on in the past year and a half were nominated for Grammy's and two of the three won!!

Unfortunately, I don't think assistant engineers receive anything as I was low man on the totem pole on all of the projects. I know I worked on them though and it's also fun to see engineer friends of mine win as well.

I will refrain from passing judgement on some of the albums and songs that won. One man's treasure is another man's trash.




The albums I worked on are:

Vince Gill : These Days
(Won Best Country Album)

The Clark Sisters : Live One Last Time
(Won, Best Gospel Performance and Best Gospel Song)

Smokie Norful : Life Changing
(Nominated for Best Traditional Gospel Album)


Congrats to all the people involved in all the albums and songs that won! Keep working hard and hopefully we'll survive!!