Times are changing and life has to follow.

• I'm married now
• I'm 30 (as of Wed)
• I'm seriously considering purchasing a home
• Having thoughts of expanding/starting a family
• Helping my wife build her business and travel the country
• A new bike is on the horizon as well so the full suspension that I've only been riding a couple times a month is being sold off. I am planning a full custom Ti hardtail and am excited about the prospects of a bike fit just for me and experiencing the feel of Ti.

I thought I'd try a new cockpit setup on my Soma SS to fine tune my wants when I order the new hardtail. I've been enjoying the Mary bar for a couple years now but wanted to give bar ends a try. I moved the riser bar over from my pieced-out Ventana and put on some stubby bar ends that a NMB member graciously donated. The setup looked good, I had high hopes.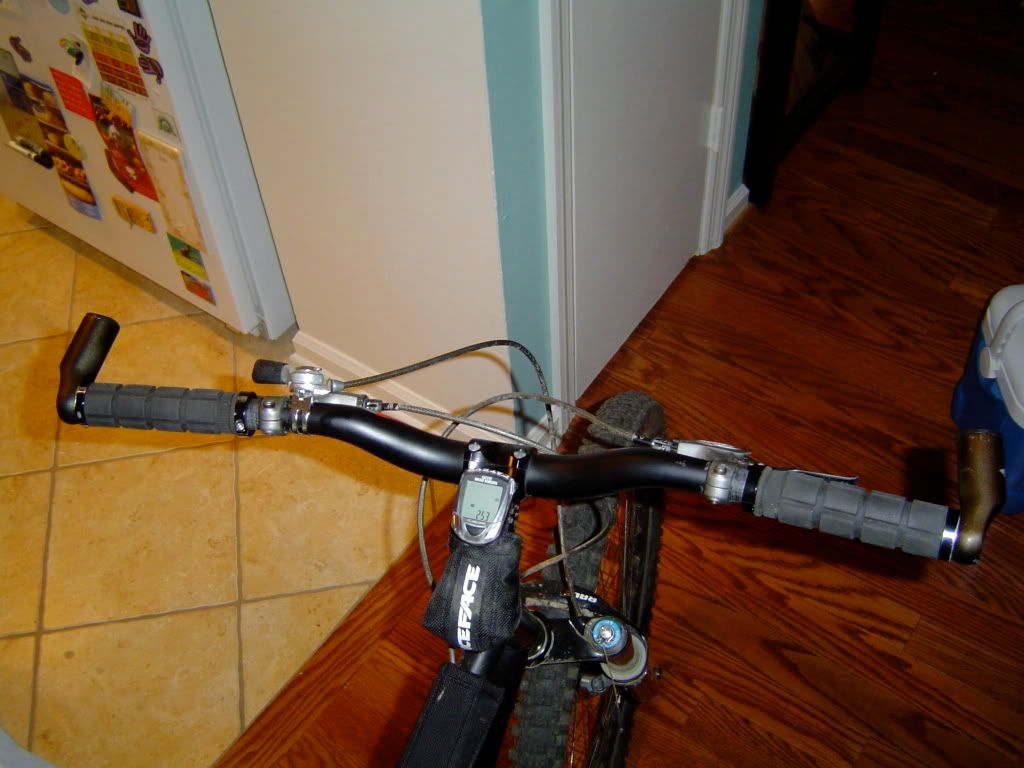 I took the bike out to Hammy for a test ride. I immediately noticed my bars were higher with this setup and I should of checked that and tried to mimic the height of my Mary setup first. Oh well, I was late to the ride and just hit the trail anyways. I liked the setup a lot of first and was railing through the trail. After a few miles I tired out the bar ends during a few short climbs and definitely noticed the leverage I could achieve. Unfortunately Hammy is very technical and there aren't any long climbs and what climbs there are are filled with rocks and other obstacles. I did not like the feeling of not being in control or having access to my brakes while using the bar ends. I tried ignoring the feeling and floating through a rock garden which ended with me clipping a tree and going off course. By the second half of the loop I was done with this setup and was just wanting to get back to the car. I didn't like the feeling of my hands squished next to the bar ends when riding on the flat section of the bar, and I hated not having access to my brakes while using the bar ends. I could see the benefit of leverage during climbs, but our local trails don't have climbs long enough or non-techy enough for me to want to move my hands away from their optimal handling and braking location. The Mary bar is perfect for this, giving you a middle ground when it comes to leverage and always having the brake levers near your hands.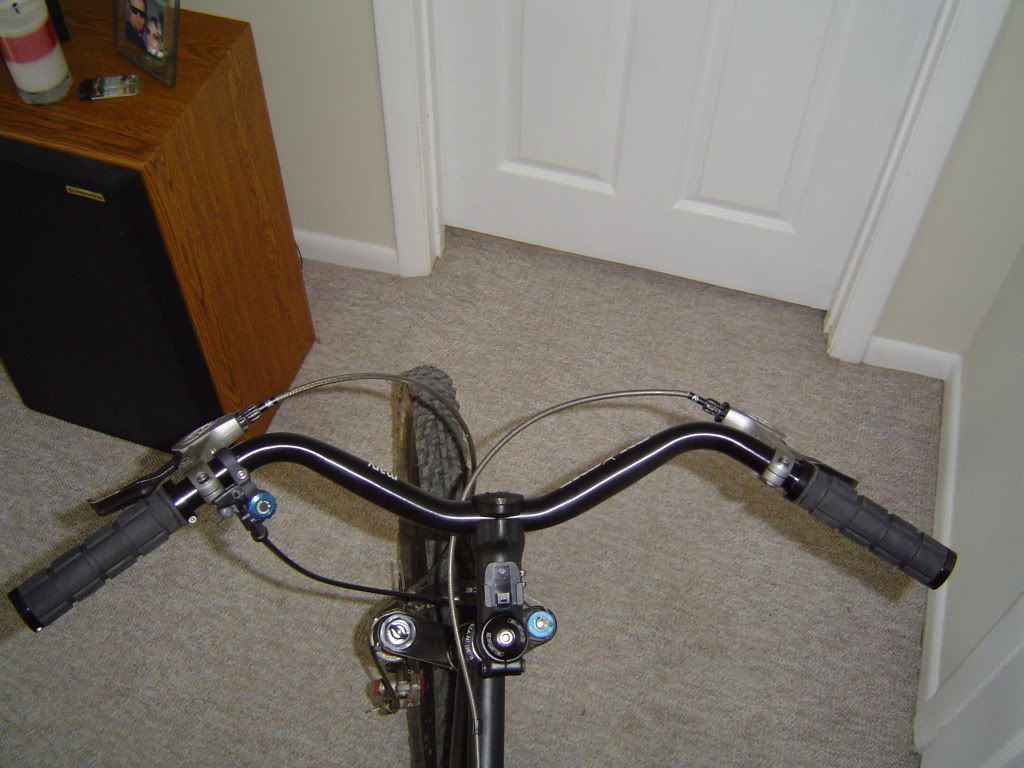 I was also finally able to test ride a 29er on a trail and get some good ride time on one. Scarf was gracious to let me ride his Redline Monocog Flite 29er for a lap at Hammy. I am trying to get some time on a few 29ers to decide what wheel size I want to go with on my new custom frame. After being frustrated with my rise bar/bar end setup on the Soma, I switched to the Redline and went back out for a second lap at Hammy. The Redline was setup with a rigid steel for which was something I had to get used to but the bike immediately felt comfortable. I didn't have the feeling of towering over the ground on a huge bike like I get on many of the 29ers I've thrown a leg over. This one had a compact fit but felt good riding through the singletrack and through the rocks and roots of Hammy.


I admit I have been trying not to like or want a 29er but I tried my best to have an open mind during this ride. I have to say I really enjoyed this bike. The bike fit me well and tracked great. I loved the traction I felt and I even liked the rigid fork. I don't think I'm ready for full time rigid riding but I didn't get the beat down I was expecting from it.

The Redline had a Salsa Pro Moto 17 degree sweep flat bar cut down to 670mm. This bar was awesome! I may of found something equal and/or better than my Mary setup. Having this big sweep bar also helped me feel more comfortable on this bike than I feel most other people's bikes.

Decisions, decisions....26, 29 or 650b??