Rode Hammy Wednesday with Dan Hensley. It was great to be able to fit a ride in before the impending rain. I didn't realize how long it's been since I'd ridden Hammy. There are some new reroutes that were a bit of challenge. They are over on the 'Advanced Side'. The one that gave me issue was just a few quick up and down some loose mounds of rocks. Since I didn't know what to expect, I didn't hit them hard enough to get up and over. We rode the short loop counterclockwise and headed over to the Advanced side. We rode clockwise once over to that side. I'm still a rookie riding the long loop clockwise so it's a blast, like a totally new trail. Dan was looking to do two laps and I thought there was no way I'd be up for that. Surprisingly, after the first loop I was jonesin' for some more miles. We headed back to the parking lot to check our phones and see if Hillary wanted to ride and then headed back into the trail, this time going clockwise on the short loop and riding the long loop counterclockwise. I was really feelin' it towards the end of the advanced side, thighs burning on some of the climbs. We decided to not hit the rest of the short loop clockwise and just headed back to the parking lot through the slot. It was the most miles I'd ever ridden at Hammy in one ride. Hopefully it was good training for Snake.

Snake.... a total mystery to me, but I'm committed to racing it on Jan 5th. I know I'm not ready, but I need to open my eyes to longer rides and more adventurous trails. My goal is simply to finish, hopefully still in the saddle. I haven't decided which bike I'm riding for the first race. I want to try it on the SS, but not sure if that is just a stupid idea. I've thought out just about every option I have. . . SS 32x18, 32x19; geared bike, geared bike minus my stiffing link (-1/2 pound). My rear SS wheel is still getting work done at MOAB so if it isn't ready for Snake, that may make my decision easy.

I decided to join Team Yazoo this week. It's not official yet as I haven't gotten a jersey, but I hope to get one before Snake. Thad and Troy said they pretty much saw it coming. I actually didn't give it much thought until last week. I didn't see anything weird about hanging and riding with them and still being on Team NMB. I have been riding a lot with Thad and company and hitting the tap room and polo. I really like how the team is a close-nit bunch and do a lot of things together during the week. I like that they live close to town and ride a lot. I think it is going to help my riding to be on a team with a lot of endurance riders and riders that are better than me. (not that there aren't riders better than me on NMB). It is sounding like team NMB will be ran different next year with a little less structure, and a more, "make it what you'd like" vibe. Yazoo has a great group of riders with a great community feel; everyone looking out for everyone else. (again, not trying to say NMB doesn't have a similar vibe). Man, when it comes down to it, it's hard to put in words my reasoning. Don't want to burn any bridges or upset anyone. :) Hopefully no strange feelings will erupt between NMB and me.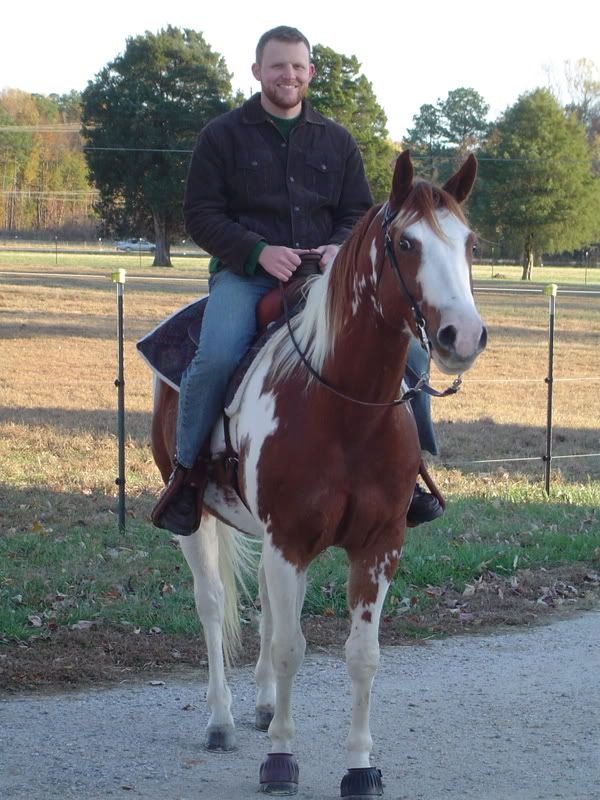 I'm getting geared up for Xmas. I'm really excited this year. I know some of the big gifts I'll be getting, but I'm excited that Beth doesn't know most of her gifts. I can't wait to watch her open her gifts from me! Even knowing that I'm getting a bike for Xmas doesn't make me less excited about it! Hopefully it will come in very soon! It's going to be the beas-knees. I'm excited about my gifts to my parents. I'm excited that I finished my shopping early this year, just got some wrapping left. We are going to celebrate at Beth's parents and then my parents will come visit later in the week.